Dennis H. Callin Dressage Clinic
March 19, 2022

-

March 20, 2022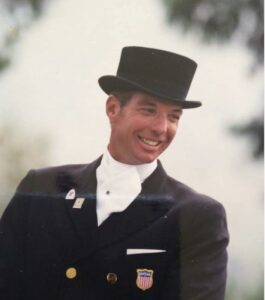 BIO OF DENNIS H. CALLIN:
USDF Bronze, Silver and gold medalist, Dennis Callin began riding at the age of 12 in his local 4-H program in Ohio.
Dennis attended  Meredith Manor and received a rider master certification and taught at Meredith Manor for six years after.  Dennis relocated to southern Ca. and then to NC continuing to complete nationally & internationally
Dennis was invited to ride with George Theodorescu, Harry Boldt, Herbert Rehbein, and Klaus Balkenholof the Spanish riding school in Austria. Later he was to ride with
Col. Bengt Ljungist, the Swedish Olympian who later coached the USA dressage team and won the bronze medal in the 1976 Olympics.
Dennis has taught and competed nationally and internationally. He produced the North American champion along with the North American young riders gold medalist. Dennis has ridden over 150 Grand Prix tests in America and international Grand Prix from 1984-2013.
Dennis's latest horse D'accord 58 was ranked 87th in the world out of 675 International Grand Prix horses.
Dennis is not only a fabulous rider but a wonderful instructor & coach.
We are very excited have Dennis come to Marlboro Ridge Equestrian Center.